Mariners, weather enthusiasts and the public in South Jersey saw their National Oceanic and Atmosphere Administration (NOAA) weather radio show cut off last week, with an expected return date in December.
NOAA Weather Radio is an automated 24-hour network of stations that broadcasts continuous weather information for the region directly from the nearest National Weather Service office.
Messages are broadcast for meteorological and non-meteorological hazards such as earthquakes, oil spills and AMBER alerts.
"It's a problem with the antenna. Either the antenna itself is faulty, or the cable feeding the antenna (is faulty). … We are waiting for staff from the National Weather Service (NWS) Eastern Region Headquarters to come and review it. Then they will lead the restoration efforts, "said Jon o'brien, meteorologist for the NWS in Mount Holly, which covers southern Jersey.
O'Brien said it will likely take weeks before it is repaired, as parts will need to be shipped to Atlantic City and staff will have to travel to complete the repairs.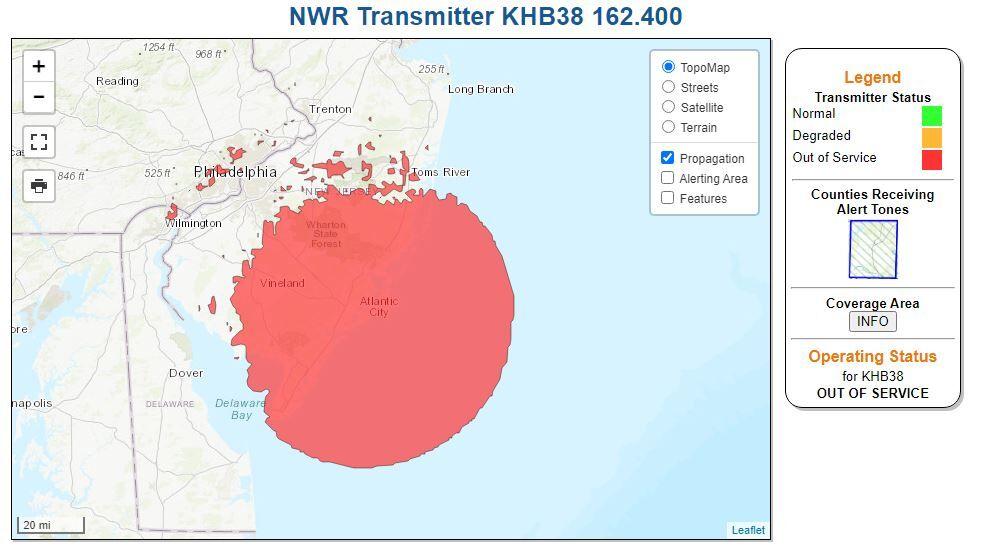 The 162.400 MHz frequency covers roughly an area from Seaside Park to Cape May, west to Millville north to Chatsworth on land.